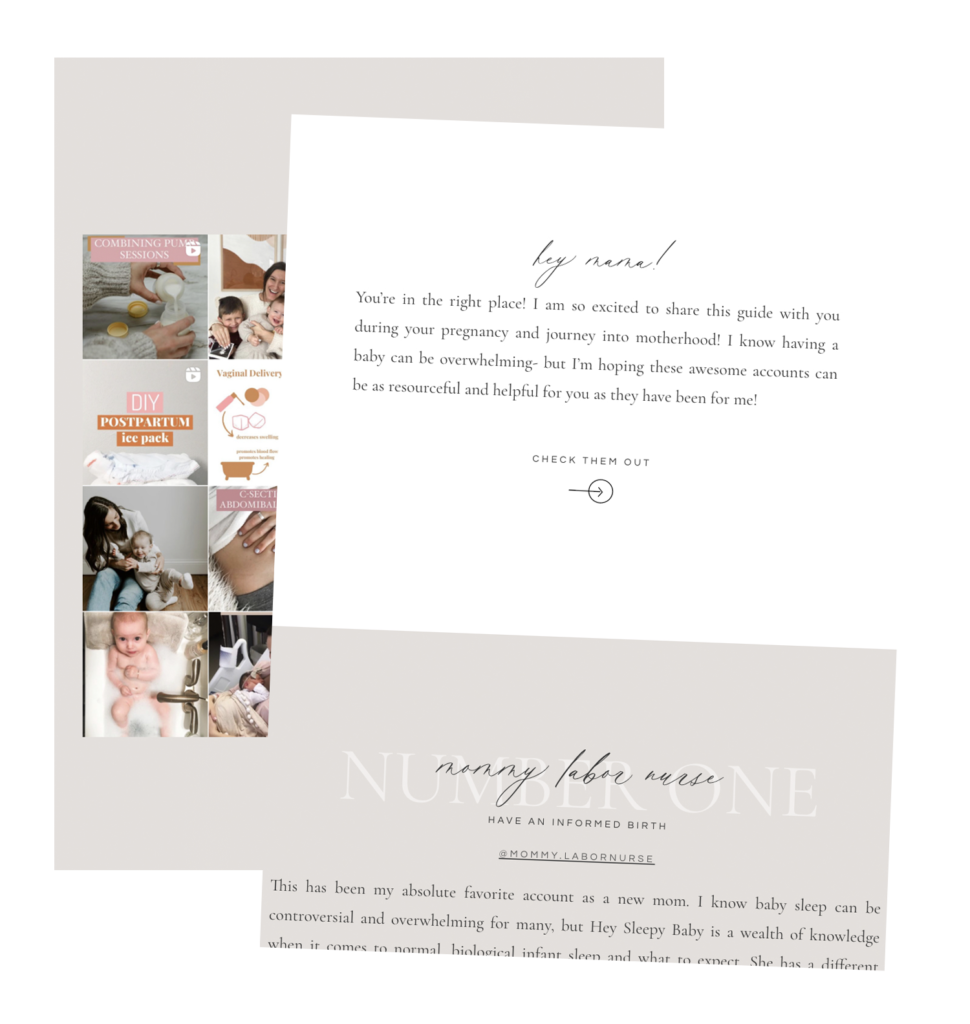 ALL THINGS PREGNANCY, POSTPARTUM, AND BABY
WHAT'S INCLUDED IN THE GUIDE?
• List of 10 Instagram accounts covering pregnancy, postpartum, newborn, baby development, and more!
• Screenshot sneak peeks of each account along with a short description of what the resource covers.
• Easy, convenient links right to Instagram so you can start following, learning and preparing for your new baby!